Apply for a MBA Programme in MANCOSA Online Business School, South Africa
Here is an amazing opportunity for you to complete an online MBA programme in 18 Months.
MANCOSA Online Business School is a proud member of Honoris United Universities (HUU), a Pan-African independent, higher education network committed to preparing and educating the next generation of African leaders and professionals able to impact regionally in a globalised world. HUU is a network of 10 institutions in nine countries across 30 cities. It boasts a population of over 32000 active students, 65000 alumni and it offers over 150 degree courses offered in Health Science, Engineering, IT, Business, Law, Archutecture, Arts and Design, Media, Education and Political Science. It combines cutting edge learning technologies to deliver high-quality, internationally recognised qualifications.
MANCOSA has a footprint in the SADC region with a presence in many countries in Africa. The institution is registered and accredited by the Swaziland Higher Education Council (SHEC); Mauritius Tertiary Education Commission (TEC); Namibia Qualifications Authority (NQA); Zambia Higher Education Authority (HEA); Malawi National Council for Higher Education (NCHE); Swaziland Higher Education Council (SHEC) and the Botswana Qualifications Authority (BQA).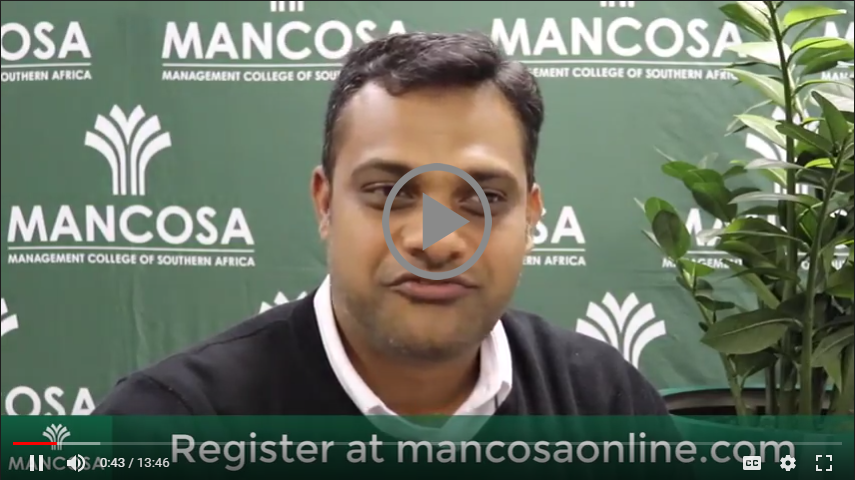 Here are some advantages of studying an MBA online with Mancosa Online:
Accreditation – you earn an internationally recognised postgraduate degree
Easy Access – you have 24/7 online access to course material, via the state-of-the-art online learning environment.
Low Cost – by paying monthly, you can afford to pay towards your studies
Flexible learning – the learning model for the online MBA is designed to ensure students or working professional maintain a healthy work-life balance
The MANCOSA MBA programme was recently ranked among the 10 top programmes in Africa by international ranking agency, Eduniversal. The flexible, 100% online programme allows working professionals to experience high quality education while still achieving their professional goals. By paying monthly, you too can obtain an internationally-recognised qualification and unlock your entrepreneurial spirit.
MANCOSA Online offers a fully online MBA programme to get your career moving in the right direction.
FIND OUT MORE ABOUT MANCOSA ONLINE